Our Certified Lighting Specialists Are The Best!
They understand how light works and how to manipulate the light in order to maximize your visual night time effects. We offer the highest quality lighting products and on-going service and support to ensure your complete satisfaction. Lighting and Illumination are the deliberate use of light to achieve a practical or aesthetic effect. Lighting includes the use of both artificial light sources (lamps and light fixtures) as well as natural illumination (moon and stars).
ILE's Landscape Lighting
Landscape lighting brings homeowners a return on their landscape investment. For to many homeowners busy elsewhere during the day they loose their ability to enjoy their yard except during the weekends. That loss is solved with outdoor landscape lighting, which transforms darkened grounds into a welcome fantasy of light. Innovative Lighting & Electrical's landscape lighting crews have years of experience and the skill set to ensure the best possible results from your lighting installation. We stock a wide range of materials, such as fixtures, bulbs and replacement parts. We not only service what we sell but we can assist you with repairs or maintenance to existing systems installed by competitors. There are many outdoor lighting techniques which ILE utilizes in order to create the best visual effects for your landscape. Below you can learn more about the services we offer.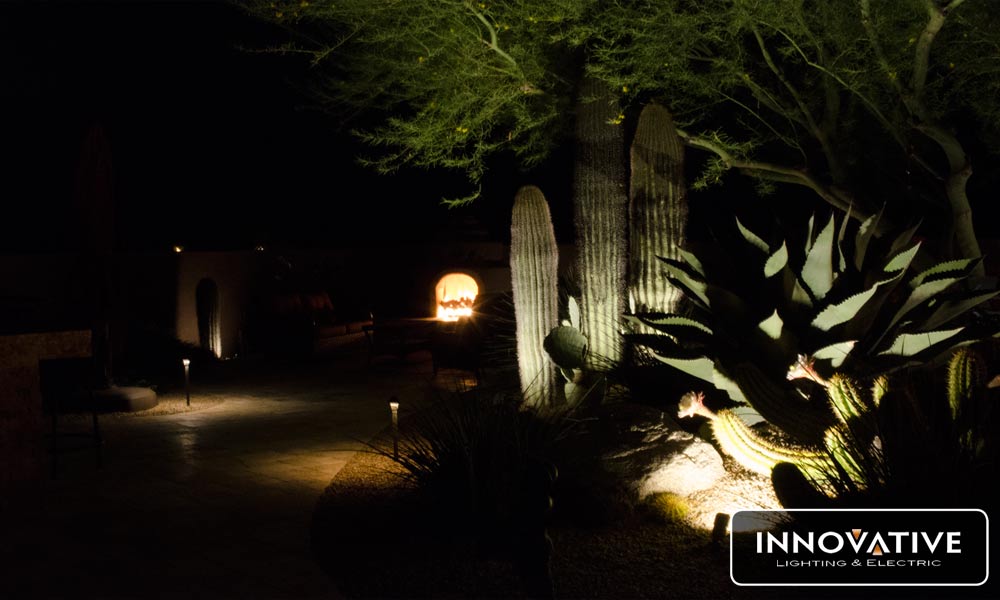 ---
---
ILE works closely with the homeowner from the initial design through to the installation process; communication is key to achieving the desired lighting outcome. We pride ourselves on the innovation of our designs and creating the best possible solutions for your environment. We see believe that outdoor lighting can be both functional and aesthetic.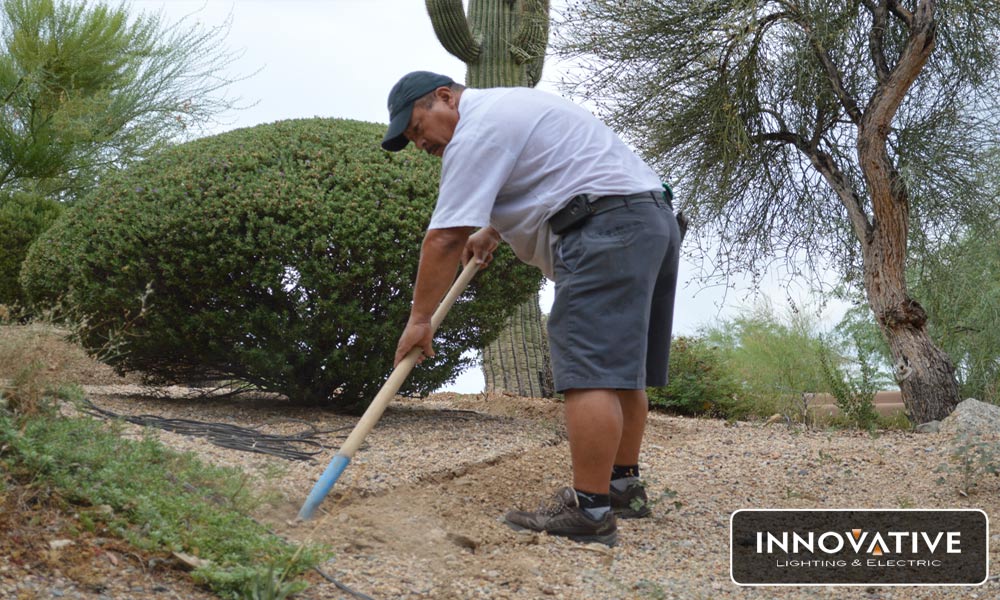 ---
---
ILE employs a highly trained staff backed by years of experience with outdoor, indoor and landscape lighting as well as electrical works. We offer quality installations of complete systems in a timely manner. We focus our attention on details and always achieving the desired lighting effects as an end results.
---
---
Lighting systems can contribute to major costs when they are outdated, inefficient and constantly needing maintenance. Homeowners and businesses can greatly increase their profitability and reduce their electric bills by converting to LED lights today. ILE is the license and insured contractor that can perform all work to get your home or business running more efficiently and with a better quality light.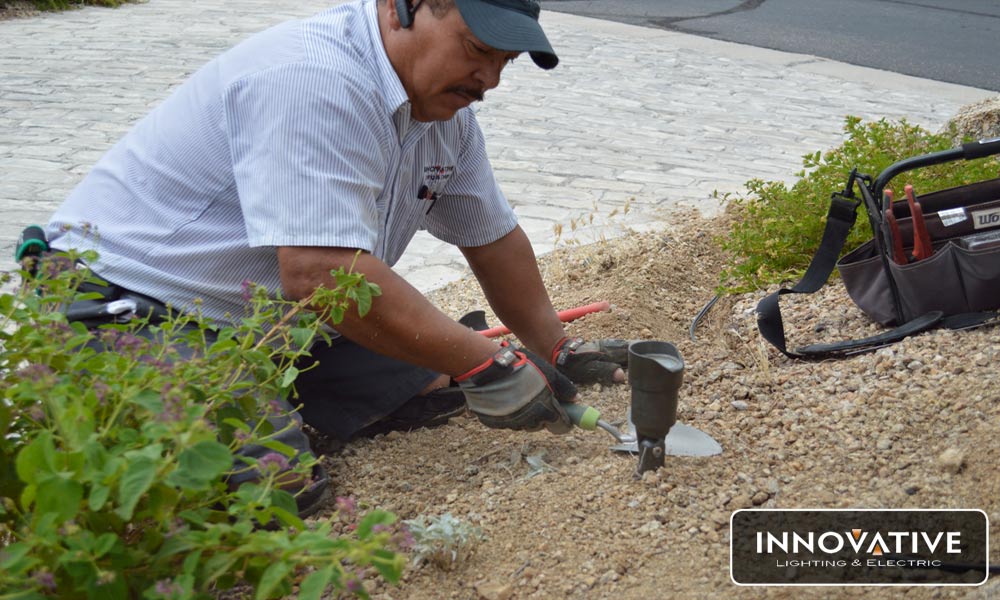 ---
---
The ILE staff is available to provide service to our systems as well as those installed by others. We courteously answer any of your questions and handle challenges you might come across. Systems are diagnosed, maintained, and repaired by full time ILE service crews. Maintenance plans ensure that your lights will shine bright and provide the optimal effect all year long.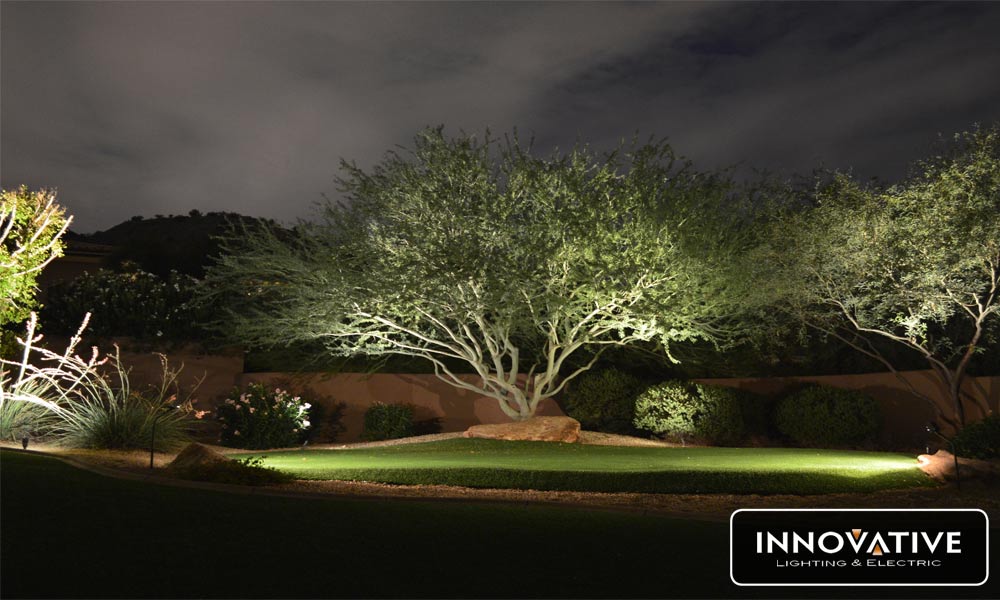 ---
---
Our expert installation staff and service technicians will ensure that every lighting system is installed flawlessly and will continue to provide the warm comfort of light for you and your family for many years to come. We provide free evening demos for those looking to update their landscape lighting.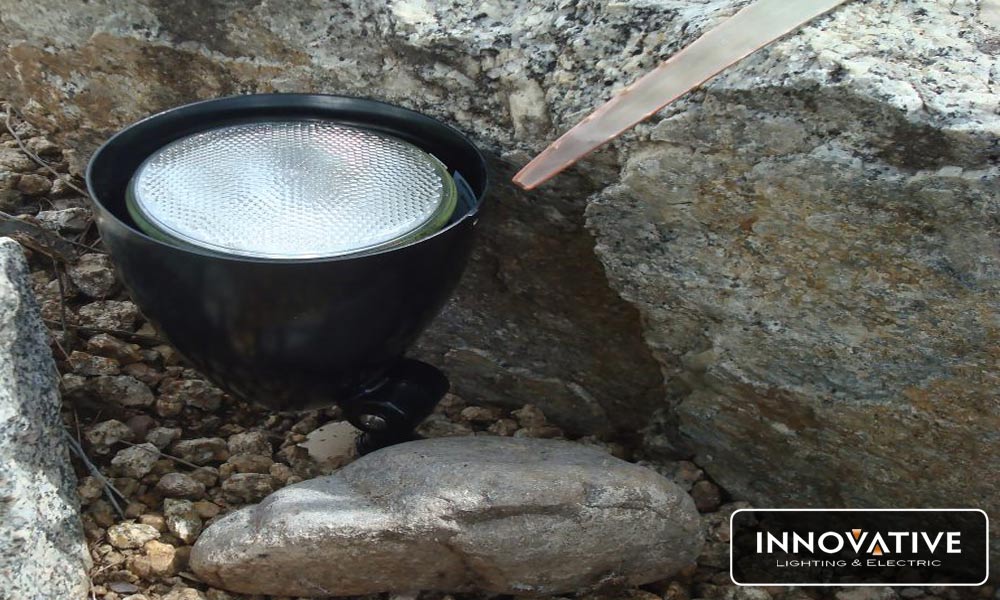 ---
TOP QUALITY PRODUCTS
---
ILE has partnered with the best, most efficient and versatile product manufacturers available on the market today. We pride ourselves in offering our clients the highest and most consistent level of quality and care.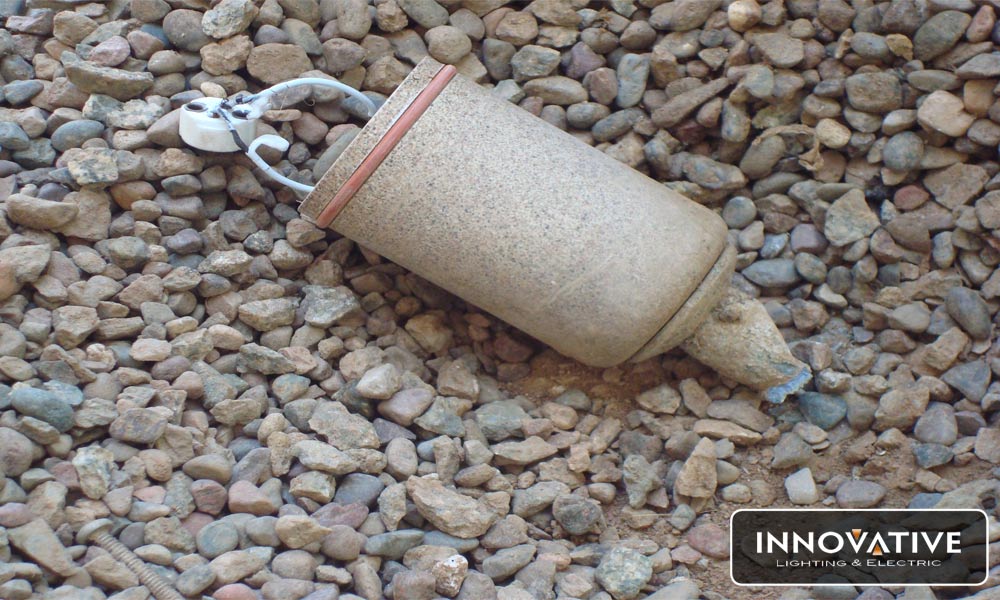 ---
PRODUCT WARRANTY
---
An unprecedented "Product Warranty" is available with our landscape lighting installations covering each of the products delivered!
LANDSCAPE LIGHTING DESIGN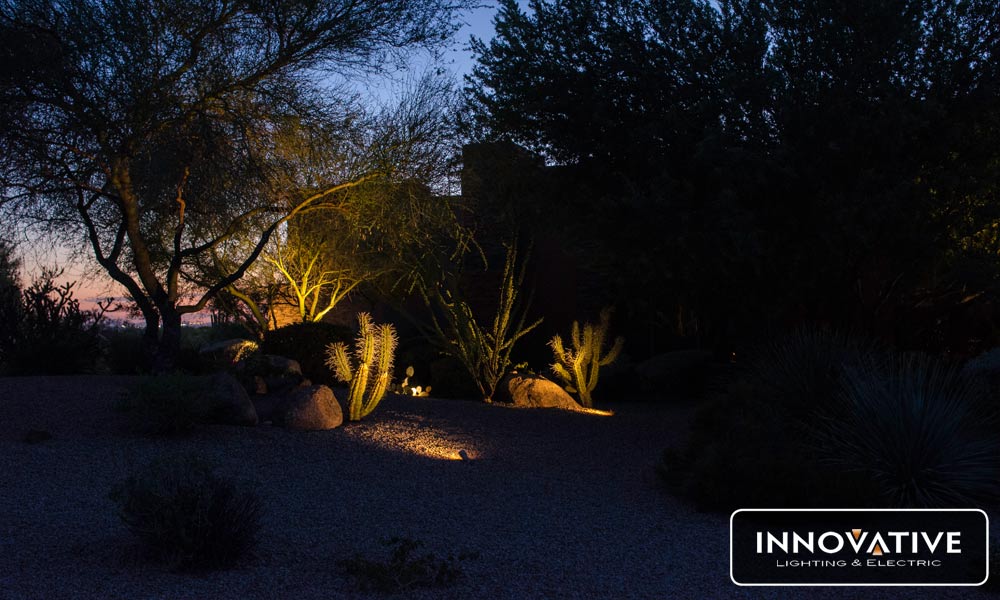 ---
UPLIGHTING
---
Uplighting is a great way to illuminate architecture by providing a point of visual interest and reflecting bold light onto your home or landscape. This is a great way to light up dark portions of you yard and focus on key plants, boulders or walls.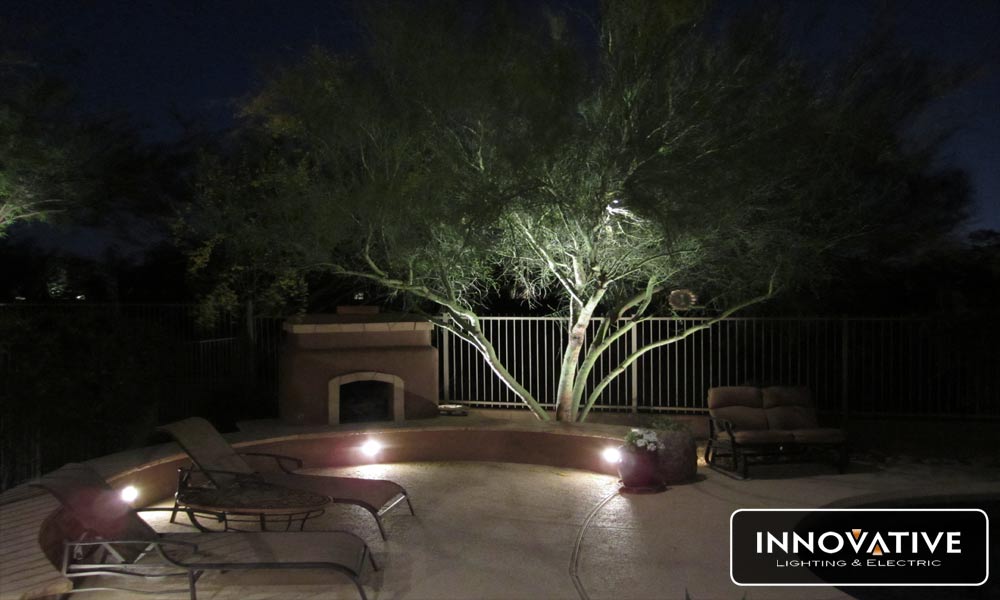 ---
DOWNLIGHTING
---
Downlighting is recommended as an effective way to create natural moonlight or star. This natural light allows the illumination of large areas when the downlight fixtures are located in trees or near the roof of your home.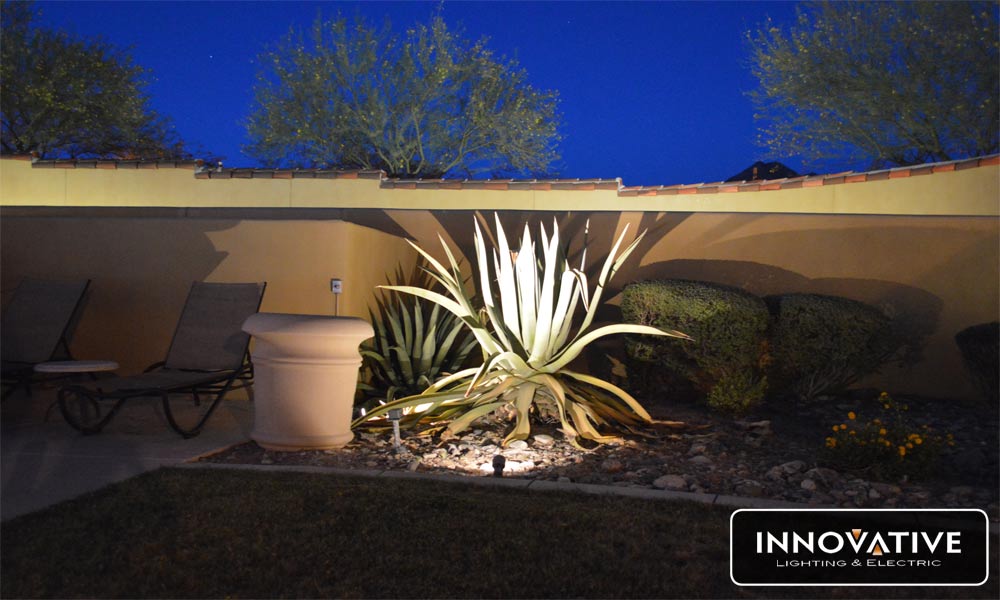 ---
SHADOWING
---
If you have a tree or statue with a striking profile in front of a wall or other surface, shadowing is a very elegant way to add some drama to your exterior. Place fixtures in front of the object to create shadows on the surface beyond.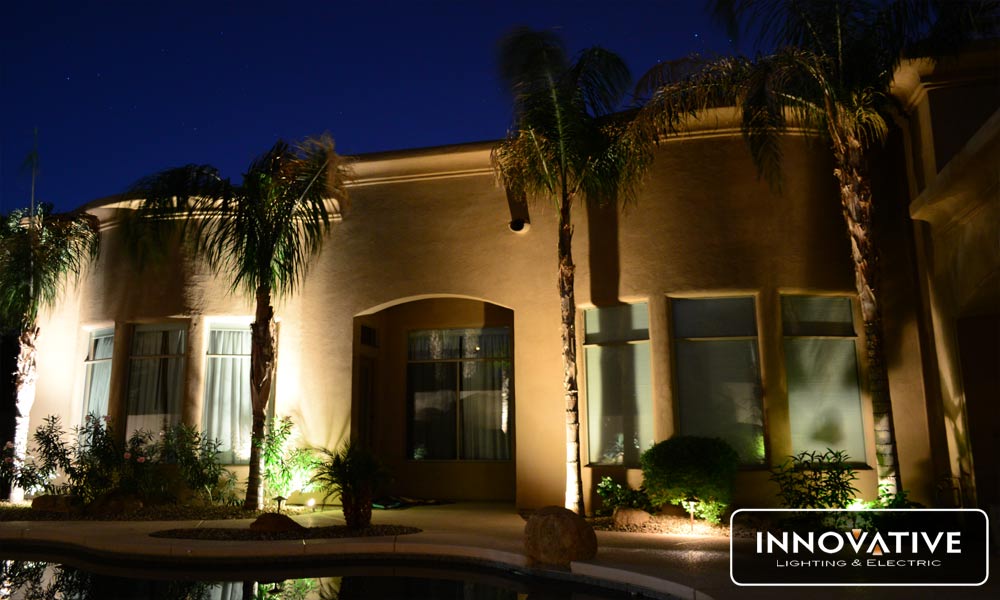 ---
BACKLIGHTING
---
Backlighting is a softer form of Landscape Lighting. By lighting up the architecture or fences behind a tree, cacti or bush our lighting technicians can create depth and interesting visuals.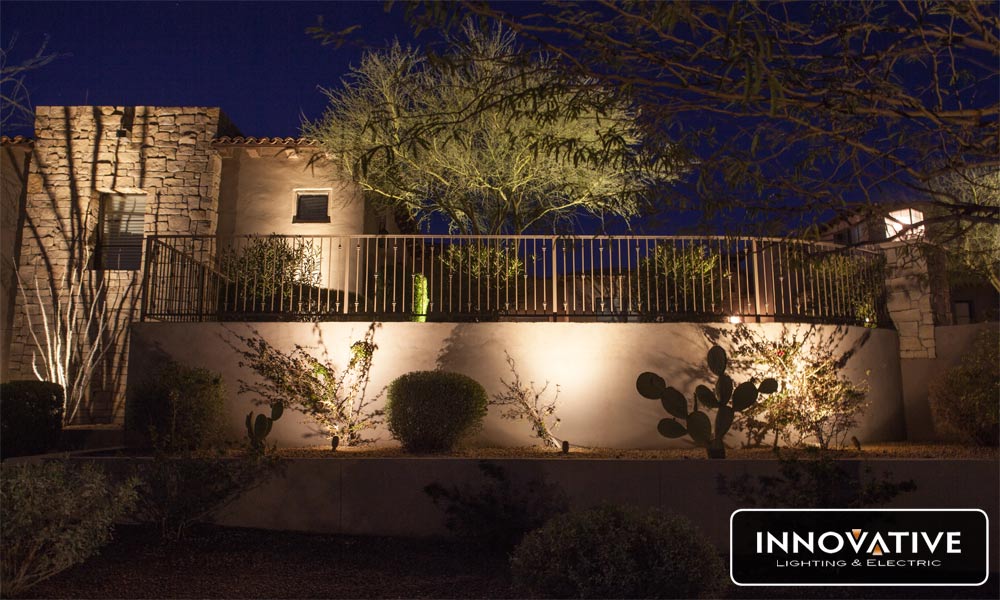 ---
SILHOUETTING
---
The opposite of shadowing, this landscape lighting technique is equally as simple. Just position a light fixture behind and below the object to create a spectacular silhouette.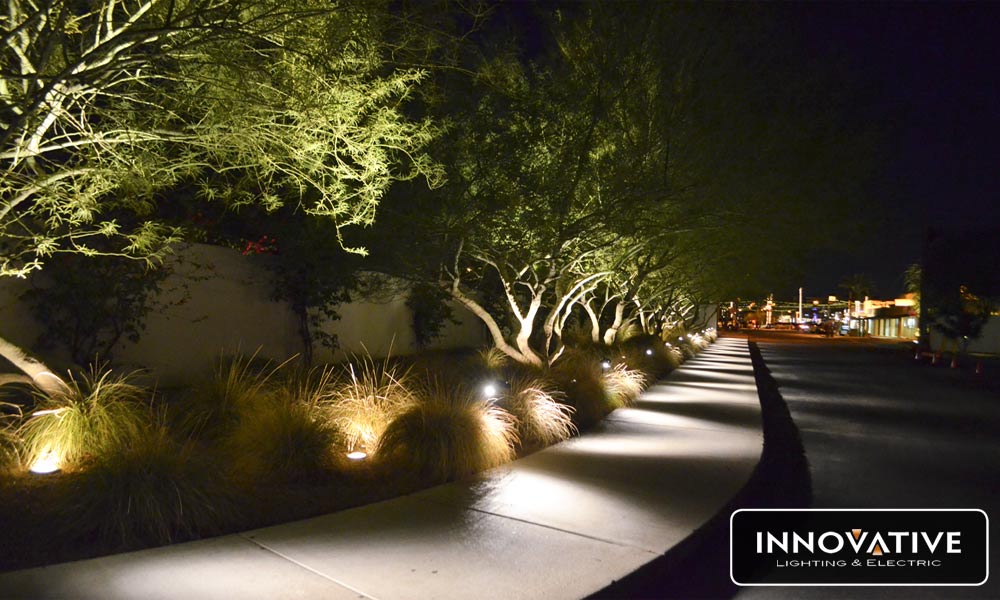 ---
PATH LIGHTING
---
Well lit pathways are a beautiful and safe way to decorate your yard. By placing fixtures on either side of the path you can improve walking visibility and reduce the risk of injuries.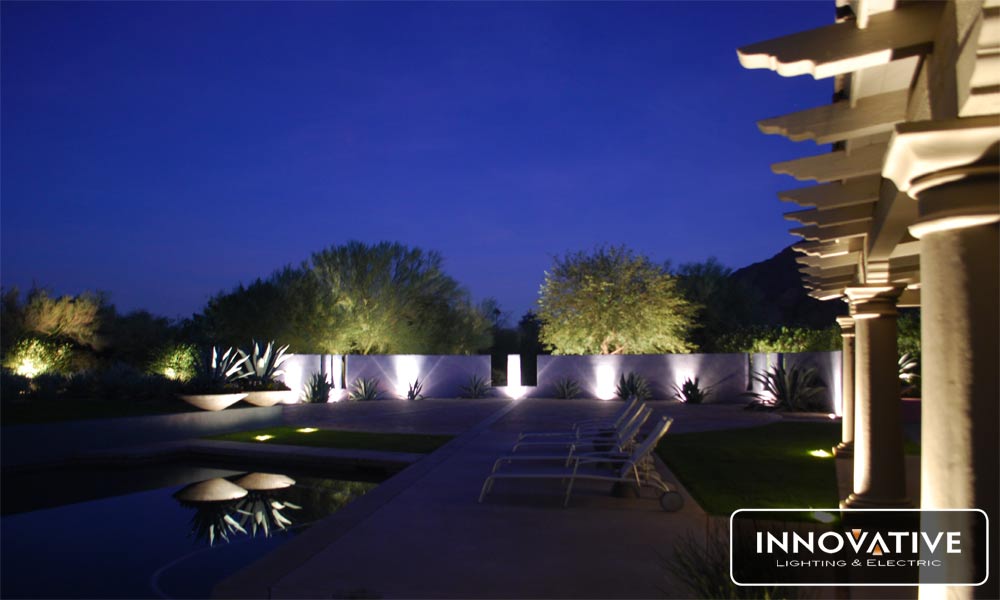 ---
WALL WASHING
---
Wall washing is a technique that is designed to accentuate architecture and fences. It generates interest and also provides a well lit area by reflecting off the hard surface.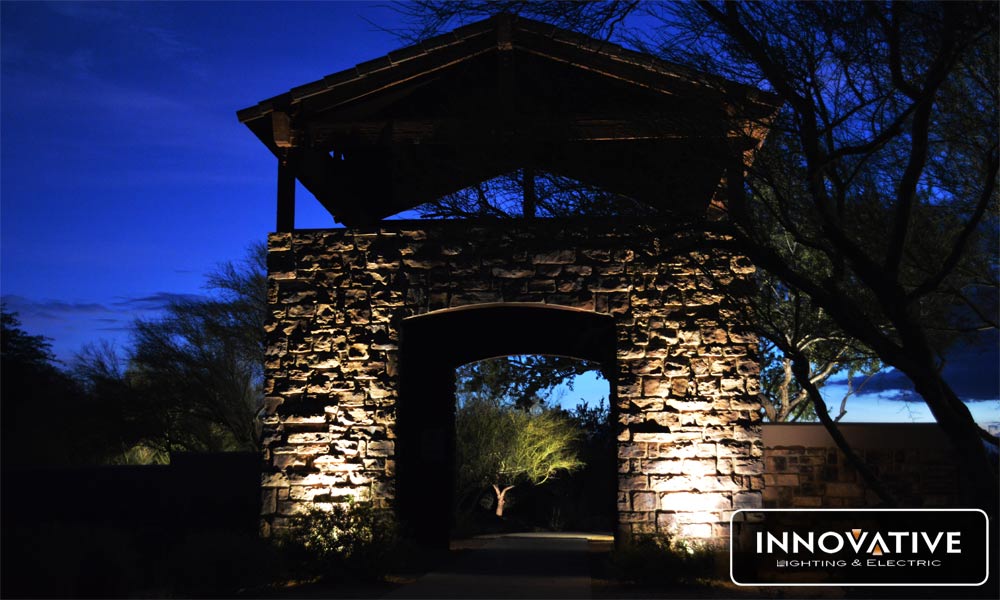 ---
GRAZING
---
Grazing is a form of vertical wall washing in which the light barely grazes the surface of a fence or wall. This is a great way to accentuate the texture, shape and form of the wall or architecture.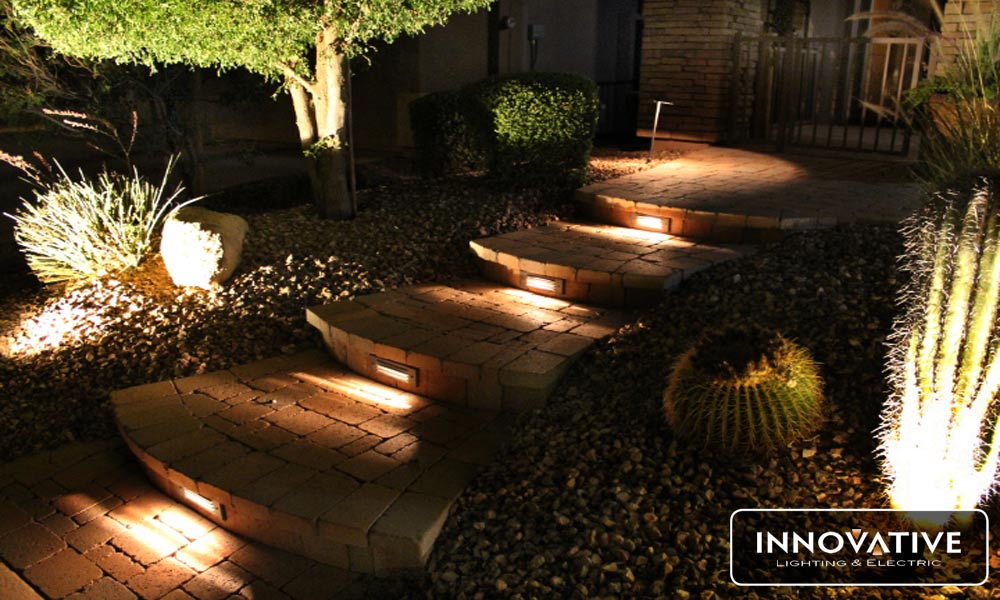 ---
SAFETY & STEP LIGHTING
---
Safety lighting is the primary goal of Landscape Lighting Professionals. Providing light to hazardous areas can reduce the risk of injury while also generating beautiful landscape design.