Getting Your Outdoor Landscape Lighting Ready for Christmas!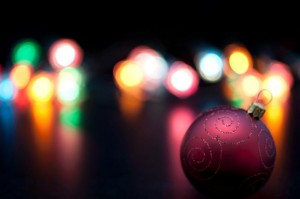 It is only August, and you probably are not thinking about Christmas lights just yet — unless you are a holiday nut, and that is okay too! With five months to go until your outdoor landscape lighting is the talk of Christmas town, professionals are already thinking about how we can help you out in the upcoming season.

Five months out may seem a little extreme to start prepping for Christmas lighting, especially in the Phoenix heat, but if you are planning to take advantage of outdoor landscape lighting services from professionals, it's not really — especially if you have something specific or custom in mind.
Your options for Christmas time outdoor landscape lighting are pretty vast and have grown considerably over the last decade. Once upon a time, white hanging ice lighting was all the rage, but there is so much more out there now. The biggest impact is roofline lighting when it comes to holiday outdoor landscape lighting.
Types of Lights for Christmas
The very first C9 string holiday lights were made available in the last 20s and are still the most popular lights for rooflines at Christmas time. From an outdoor landscape lighting perspective, these lights can be made to look amazing when hung right. Professionally trained installers can clip these lights tightly and safely to your Phoenix home or business to make tidy lines and designs.
Warm and cooler wide lights are actually a wildly popular outdoor landscape lighting for Christmas product. These kinds of lights are available for use in outdoor landscape lighting in practically any color you can think of! Choose from traditional colors like green and red, or try something more original with purples, oranges, and so on! In addition to the popular hanging ice lighting, there is now a variety of options for similar types of hanging roofline holiday lights. A lot of Phoenix homeowners like the irony of the snowflake lights, and others opt for hanging candy cane lights.
DIY Outdoor Landscape Lighting for the Holidays
If you do plan on purchasing and installing your own holiday lights for your home or business, there's a few things to keep in mind first. To start off, make sure you are buying lights that are actually made to be used outside — we see this mistake a lot from homeowners. Also, never ever use staples or nails to attach outdoor landscape lighting of any kind to your roof, this could result in damages to your home's roof.